Silicone Neon Strip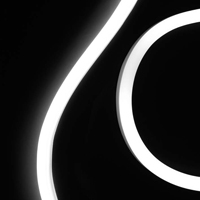 Silicone Neon strip is a series of flexible LED with an IP rating of IP67/IP68.
- High luminous SMD 2835 LED
- Integrated silicone extrusion molding which has good resistance towards saline solutions, acid & alkali, corrosive gas,
fire and UV.
- Suitable for indoor / outdoor decoration, landscape lighting, building facades, swimming pools, etc.
Specifications